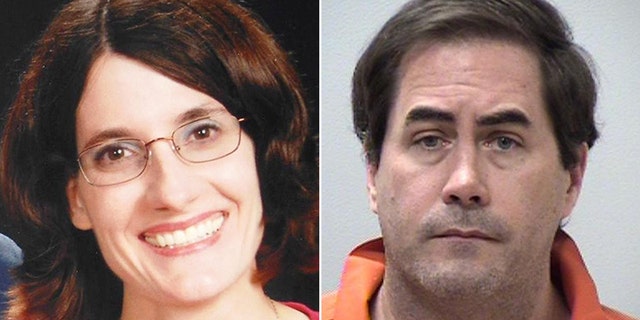 A Michigan man who was investigated as a person of interest in his wife's disappearance was found dead Tuesday of an apparent suicide, authorities said.
Police responded to Christopher Lockhart's home in Portage after he failed to report for a scheduled 10 a.m. meeting with authorities. The Portage Department of Public Safety said in a statement that Lockhart's electronic tether had not indicated any movement for several hours when he was found.
Lockhart's wife, Theresa, has not been seen since May 18. Her car was found at a park-and-ride a couple miles from her home, but there has been no sign of her since. In June, police searched the couple's home for 29 hours, but later said that they had found nothing of significance in the case.
Last month, Christopher Lockhart pleaded guilty to two felonies to one count of tampering with an electronic monitoring device and malicious destruction of property. The charges were not related to his wife's disappearance.
Christopher Lockhart repeatedly denied any involvement in his wife's disappearance. In June, he told a local TV station that the police description of him as a person of interest was "an attempt to embarrass me and put pressure on me."
"I think the police just don't have anything more right now and I guess they're trying to shake some trees and see what falls out," he told WOOD-TV. Lockhart cited his wife's history of anxiety and depression, as well as the potential non-renewal of her teaching contract as possible explanations for her disappearance.